Stefan Michael Grabowski
Kapitänleutnant (Crew 34)
Born 29 Mar, 1915 Apenrade
(CO, 5th Flotilla ,Kiel)

---

Kptnltn. Grabowski with his Knights Cross


Decorations:
30 Sep 1939 Ubootskriegsabzeichen
31 Okt 1939 Iron Cross 2nd Class
07 Jan 1940 Knights Cross
16 Feb 1940 Iron Cross 1st Class
16 Feb 1940 The Navy Roll of Honor
Clasp in Gold
11 Jun 1940 Oak leaves to the Knights Cross

Ranks:
01 Apr 1934 Seekadett
01 Sep 1935 Fähnrich zur See
01 Jan 1937 Oberfähnrich zur See
01 Apr 1937 Leutnant zur See
01 Apr 1939 Oberleutnant zur See
01 Mar 1940 Kapitänleutnant

Commandet U-Boats:

| | | | |
| --- | --- | --- | --- |
| U 330 | Type IIC | 01. Oct 1939 | 16. Feb.1940 |
| U 114 | Type VIIB | 16. May 1940 | 11. Jun. 1940 |
---
Stefan Michael Grabowski was born in 1915 in Apenrade. He joined the german navy in 1934 as Offiziersanwärter. He was assigned to 2. Schiffsstammabteilung - Stralsund, where he was member of the fourth company, 1st group.
From 1st. July to 30th. September 1934 he participated on a journey of the Segeschulschiff Gorch Fock as member of the Backbord-Wache.
On the 1st of October he was transferred to the Kreuzer Karlsuhe where he was in service up to 30th of June 1935 until 30th of June 1935, again as member of the Backbord-Wache. After the succesfull completion of the Fähnrich-examination he was transferred to the Marineschule Murwick where he was stationed from 01th of July 1936 up to 31.March 1936.
The succesfull completion of the Seeoffizier-Hauptprüfung lead him them tu various weapon courses up to 31st March 1937. On the 1st of January 1937 he was promoted to Oberfähnrich zur See shortly followed by his promotion to Leutnant zur See on 1st of April 1937.
Until 31st of July he was in duty as Divisions Leutnant and participated in several weapon special trainin units. His promotion to Oberleutnant zur See on 01st. of April 1939 was accompagnied by his transfer as I WO to U 3.
From the 1st of June 1939 he was on commanders training which lead him direct to a command of U 330 on the 30th. of September 1939.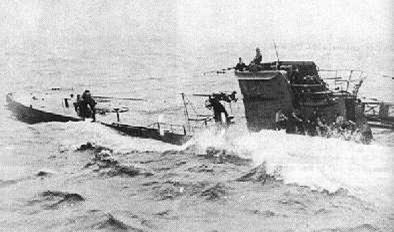 U 330 on his transfer journey to Brest
Stefan Michael Grabowski was assigned to 9th. Flotilla, Brest and he and his crew are made five patrols. The success of the third patrol led to the Knights Cross for Obltn. Grabowski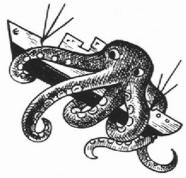 The insignia of U 330 and U 114

His oustanding results in his four patrols lead him to a promotion he did not expect so fast. He was promoted to CO of the 5th. Flotilla in Kiel after he arrived from his fith patrol. The 5th. Flotilla is atraining flotilla for all new members of the Wolfpack-Maillist
---
Patrol Reports
Patrol #1 Patrol #2 Patrol # 3 Patrol #4 Patrol #5